Get a website
Easy website design
Win new business online
Easyspace design & build professional business websites - just like these ones...
Contact us now or call 0370 755 5088 to get started.
Website design from Easyspace

New leads generated from a new website
Managed setup of your Google account
If you build it, will they come? No, no they will not. Getting friendly with Google is a prerequisite for all website owners, we understand the importance of getting Map, Ads and business listings setup at the same time as your website. It's all part of our approach to creating you a website that actually helps your business.
Custom Website Design
Easyspace deliver websites that work for you. What is the point in a website, if it doesnt help your idea or business? Our UK based design team create and tailor highly usable websites that focus on generating leads for you.
Focussed Lead Generation
We will design your website to deliver queries via a unique product set of tools, from form to email enquiries, to real-time chat based facilities, with message taking facilities for when you can't be there in person.
Working together to create meaningful leads...
When we start the design process with clients, we always ask them what do they want to achieve with the website. 99% of the time the answer is to generate meaningful leads and have a well-designed professional website that delivers useful leads.
Website trafficand lead delivery are at the heart of every design we produce. A large part of that consideration HAS to be Google and what it can do for your business. Easyspace helps with your Google account setup and ensure it's optimised to deliver the RIGHT kind of traffic to your website.
Once you have traffic, you need to convert that into meaningful leads. That's where our design and usability team come to the fore, we design each and every website to deliver leads from a series of contact channels including your very own live chat messaging service.
Managed Google Setup
Our specialists will help setup your Google account so that the leads coming into your website are the right ones.
Getting listed on Google can take several forms, but one of the best ways to get local traffic to your website is to have an optimised Google business listing. You can of course do this yourself today, and it's something we highly recommend, however we have many years' experience of getting your listings setup in right way, to maximise your lead potential.
Speak to our website team today, and let them talk your through the opportunities available to your business.
More information & quote
Google Maps & Location
Combined with a 'Google My Business' listing, a Google map gives full visibility to customers of your locale and relevance to their online enquiry. Our team will add a fully customised Google Map to your website, and tie that back into your Google listing, all as part of the job.
Get a free no obligation consultation
Call us on: 0370 755 5088
More information & quote
Optional Google Ads setup and management
Over the last 10 years Google has monetised much of the search page and made it difficult to achieve high levels of traffic through Search Engine Optimisation (SEO). Whilst every website we create is optimised for SEO, it's just another facet of getting a good mix of traffic and leads to your attention. That's why we recommend strategic use of Google Ads. When we say strategic, we mean careful consideration for spend, placement but more importantly keywords.
Having good visibility in search results is key in today's competitive market.
More information & quote
Chat with your customers or take out of hours messages
Lead conversion is proven to increase by up to 50% when customers have the opportunity to open a dialogue through live chat. The reality is that many businesses miss leads – they are obviously working when leads come in and are too busy to take calls.
Easyspace will setup a live chat application on your website so that even if you are away from your device, it will take messages on your behalf.
More information & quote
Mobile friendly, responsive web site design standard...
The world is mobile – everything revolves about being on the move, therefore your website should perform perfectly on any device it's viewed upon. Every single website we create is optimised for mobile whether that be tablets, or mobiles phones.
When you combine your website, with a Google My Business listing, map and Live chat facility your website will start to work with you as part of your business toolkit.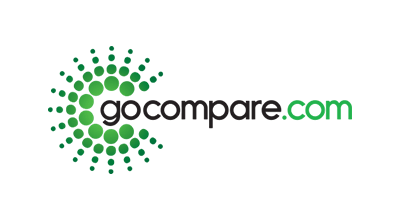 "We have a large number of domains that need to be managed to ensure safety and security at all times. Easyspace provide a managed service that provides us with this support."
GoCompare.com
July 2016
Easyspace Pointed me in the right direction
1) I was asking for technical support form Easyspace and was a bit frustrated at having to wait for an advisor as I was already fairly tense having spent some time trying to resolve the difficulties I was having with my e-mail client, and I was anxious to get on with things. The wait wasn't too long, in fairness, but a prompt (immediate)response, as you get from some sales sites, is always welcome and calming.
2) I use Pegasus, which can be a little convoluted as programs go, but the advisor I spoke to didn't know the program. This was disappointing as I had been asked the nature of my enquiry and was directed to this advisor as an e-mail expert. Never the less he was persistent and indicated he would stay with me for as long as it took. While we not able to solve the problem while I was on line to him, he was able to outline where things might be going wrong with my set up, and once I had reviewed what I was doing I was able to solve the problem. Thus, the advisor was extremely helpful, demonstrated patience and I guess I could not have done it without him.
Heamsy
Find out how we can help
Our specialists take the headaches away and put you in control of your IT. We can help you setup your domain name, web hosting and website.
Find out how we can help
Our specialists take the headaches away and put you in control of your IT. We can help you setup your domain name, web hosting and website.
Or speak to us now on
0370 755 5088
Finde out how we can help
Our specialists take the headaches away and put you in control of your IT. We can help you setup your domain name, web hosting and website.
Or speak to us now on
0370 755 5088