EasyMail Hosting
Easy to setup, email!
A professional email hosting for your business. The Easyspace EasyMail hosting provides mobile compatibility, free web mail service, free setup and an email filter included free of charge. With Easyspace EasyMail, your email will be available to you whenever and wherever you are.
2GB Mailbox Included
Email on your Domain
FREE WebMail Access
Email Forwarding
Anti-Spam & Anti-Virus
Outlook Compatible
Mobile Compatible
Easy to setup

EasyMail Email
There is no better email address than yourname@yourdomain.co.uk. It's easy to setup, it's low-cost and it makes the world of difference when you give your details to clients, friends and associates.
Get EasyMail professional email on the domain name of your choice, easily. From £2 per month.
Professional Email

Email Anywhere - Easily
Email on your desktop
EasyMail solution is fully compatible with all favourite email clients like Microsoft Outlook, Thunderbird, or any other POP & IMAP clients.
Email on the web
Manage your POP or IMAP email on the web using free WebMail application from any computer with internet connection, anywhere in the world.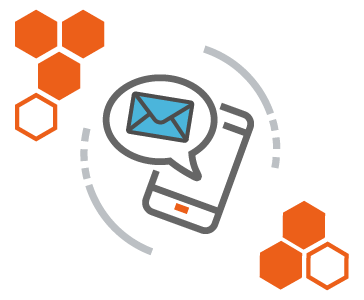 Email on your mobile
Mobile email, calendars, contacts and tasks on your iPhone, Blackberry, Android with automatic synchronization free of charge!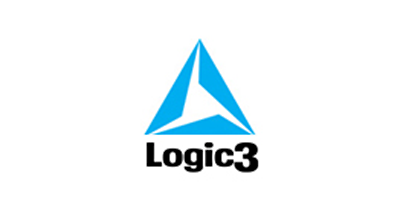 "Easyspace email hosting services are perfect for anyone seeking a reliable, robust and easy to use email solution. Send and receive business email securely via desktop, webmail or mobile, using your own domain name!"
Logic3
EasyMail Questions

FAQs about our EasyMail packages
Why should I buy EasyMail Email?

EasyMail from Easyspace is the best you will find. Your email will be stored on the most secure servers in one of our ten state of the art Data Centres. We are continually improving our network and infrastructure to ensure our customers get the best possible service. Email from Easyspace comes with IMAP functionality with customised setup guides and a mobile friendly control panel for management.

Do you offer POP/IMAP and SSL?

Yes, EasyMail from Easyspace allows you to receive email over either a POP or IMAP connection. You will also have the option to send and receive email over a secure connection (SSL).

I need to access my email all over the world

EasyMail allows customers to configure their email on a mobile device or email client, we also give customers a free webmail interface from Openxchange which means you can access your email anywhere any time.

Setting up my email

EasyMail can be set up on mobile devices or mail clients. We offer customised setup guides for all the latest mobile operating systems and eMail client versions.

Should I be worried about Spam & Viruses?

EasyMail is built with a state of the art anti spam and anti virus filter, our mailfiter technicians are constantly updating our policy to reduce the volume of spam coming into your mailbox. Additionally we give customers the option to create custom rules via white and black lists.

How long will it take for my email to be set up?

EasyMail will be ready to use within 15 minutes of purchasing it. Welcome documentation with Auto-Setup guides will be set to you via email after your order is placed.

How Much space do I get with an EasyMail mailbox?

EasyMail Email from Easyspace comes 2GB of email space, with the option to purchase more should you need it.