EasyMail Pro
Your professional email!
Easymail Pro from Easyspace comes packed with features to improve the email system of any user, providing organisations with total control of their email communications. Use Easymail Pro with an existing Outlook account or our Webmail portal. Fully Integrated Archiving and Filtering on a fully secure multi-site platform to give you that extra peace of mind.
5GB Mailbox Included
Email on your Domain
FREE WebMail Access
Email Forwarding
Anti-Spam & Anti-Virus
Outlook Compatible
Mobile Compatible
Archiving
Quarantine Folders
Multi Site Redundancy
Easy to setup

EasyMail Pro
EasyMail Pro. A complete email solution combined with enterprise-grade features such as Archiving (all your email stored without using your email storage space), delete any email at any time, and it will be accessible from the archive.
EasyMail Pro also comes with easy-to-control email filtering and quarantine folders as standard; it is the only package you will need. From £3.50 per month.
Professional Email

Email Anywhere - Easily
Outlook, Thunderbird, Windows Live!
Easymail Pro provides a familiar end-user experience, supporting all major web clients. Transitioning to our service is easily achieved with our simple utility tool importing all existing data. Once migrated, users have access to calendars, tasks, contacts, public, private and shared folders, distribution lists and more.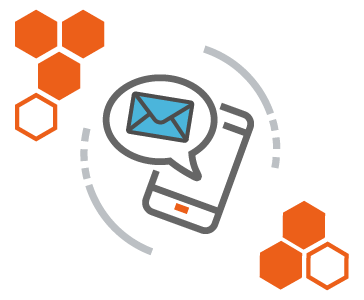 Mobile
For many organisations, smartphones have become their staff's primary communication device. This trend has meant that any enterprise mail solution must provide easy access to not only mail but also calendars, contacts, documents and tasks as soon as they are updated. Easymail Pro from Easyspace offers integration with all of today's popular smartphones, including iPhone, Android, Blackberry and Windows.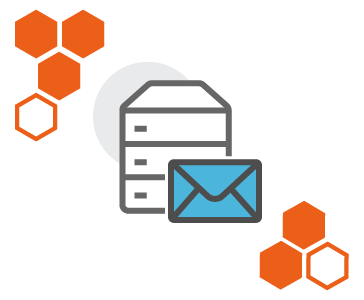 Archiving
The EasyMail Pro Archiving service allows users to retrieve emails they may have deleted or can't find in their usual email client.
The Archive contains all your historical emails, which are encrypted to ensure data validity, which is ideal if you need any legal or legislative proof. We don't delete anything from the Archive!
The Archive also exists in multiple geographically distinct locations to ensure 100% availability.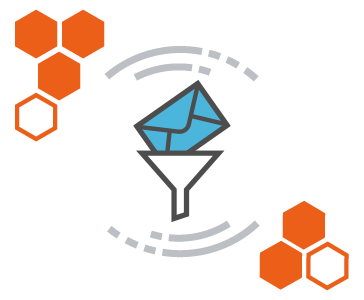 Spam Filtering
Effective spam filtering is a critical function for email systems. With over 90% of emails sent being spam of some description, an inbox quickly becomes unusable if the filter is ineffective.
The Easymail Pro Spam Filter is a state-of-the-art solution combining products from multiple vendors to ensure it is one of the most effective and functional. Administrators can determine the most appropriate level of filtering and which users the policies apply to; an entire domain, groups of users or individual users.
In addition to the filtering policies, the quarantine policy is similarly flexible. The quarantine can be managed centrally or devolved to individual users who can access it from their preferred mail clients.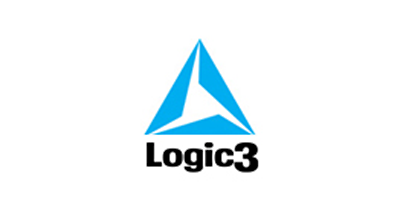 "Easyspace email hosting services are perfect for anyone seeking a reliable, robust and easy to use email solution. Send and receive business email securely via desktop, webmail or mobile, using your own domain name!"
Logic3
EasyMail Questions

FAQs about our EasyMail packages
Why should I buy EasyMail Pro Email?

EasyMail Pro from Easyspace is the best you will find. Your email will be stored on the most secure servers in one of our ten state of the art Data Centres. We are continually improving our network and infrastructure to ensure our customers get the best possible service. EasyMail Pro from Easyspace comes with IMAP functionality with customised setup guides, archiving , a mobile friendly control panel for management and multi-site redundant.

Do you offer POP/IMAP and SSL?

Yes, EasyMail Pro from Easyspace allows you to receive email over either a POP or IMAP connection. You will also have the option to send and receive email over a secure connection (SSL).

I need to access my email all over the world

EasyMail Pro allows customers to configure their email on a mobile device or email client, we also give customers a free webmail interface from Openxchange which means you can access your email anywhere any time.

Setting up my email

EasyMail Pro can be set up on mobile devices or mail clients. We offer customised setup guides for all the latest mobile operating systems and eMail client versions. Check it out – www.yoursupportservices.co.uk/setup/cloud

Should I be worried about Spam & Viruses?

Easymail Pro is built with a state of the art anti spam and anti virus filter, our mailfiter technicians are constantly updating our policy to reduce the volume of spam coming into your mailbox. You have control over your white and black lists via folders in your local mailbox, its as easy as dragging and dropping to create the rules.

How long will it take for my email to be set up?

Easymail Pro will be ready to use within 15 minutes of purchasing it. Welcome documentation with Auto-Setup guides will be set to you via email after your order is placed.

How Much space do I get with an EasyMail mailbox?

EasyMail Email from Easyspace comes 5GB of email space, with the option to purchase more should you need it.

How does archiving work?

Any email you send and receive will be stored in out archive and can be accessed via our online archiving portal and if you accidently delete an email it can be restored at the click of a button.

Why is email being multi-site redundant a benefit?

With any type of technology critical incidents occur, the primary site for your email is our London Datacenter. If we have an outage in London your email is fully replicated in Maidenhead and service is flipped automatically.