30 Day FREE trial
FREE Setup
Phishing Protection
Message Quarantine
Anti-Spam Quarantine
Content Quarantine
Black/White Lists
Protecting your inbox 24/7, the Easyspace Mail Filter searches for and blocks spam, viruses, phishing emails Trojans and more, and includes features allowing you to quarantine your emails and even allows you to determine which emails you would like blocked.
What's more, you don't even have to have your domain name hosted with Easyspace to take advantage of the Mail Filter. You can signup to Mail Filter regardless of who your domain is hosted with.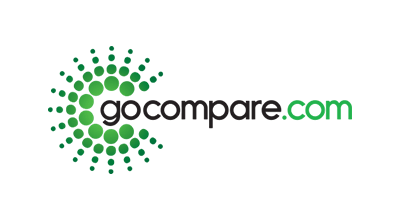 "We have a large number of domains that need to be managed to ensure safety and security at all times. Easyspace provide a managed service that provides us with this support."
GoCompare.com
HIGHLIGHTS & DETAILS

Complete features table
Features
Included
Annual Price
£30

Two Yearly Price - save 10%

£45

Service Setup

Easyspace email services come with FREE setup. There are no hidden costs or charges. You simply pay the annual monthly fee and we will set your service up at no cost

Setup

FREE

Management Control Panel

All Easyspace customers, regardless of service, are given their very own management control panel, through which, they can manage everything from service setup and management through to password changes, personal detail changes and service renewals.

Online Management Control Panel

Anti-Virus Protection

Using world leading Anti-Virus technology from Kaspersky, Easyspace Anti-Virus Mail Filter scan and detect known viruses within inbound emails, checking for viruses, Trojans, worms and other unwanted threats. The software uses a variety of Anti-Virus techniques, including attachment type scanning, and content filtering to detect additional potential threats.

Anti-Virus Protection

Anti-Spam Protection

Effective Anti Spam software is used to make sure your inbox is protected from unwanted and unsolicited emails.

Anti-Spam Protection

Phishing Protection

Block fraudulent, yet official looking emails designed to deceive you into disclosing your credit card numbers, passwords and other personal and sensitive information.

Phishing Protection

Message Quarantine

Message Quarantine is a simple, effective feature of the Content Filter that reduces the risk or losing legitimate messages. Message Quarantine provides a temporary storage location for messages that are identified as spam and that should not be delivered to a user mailbox. Emails are stored on server for later review and retrieval.

Message Quarantine

Content Filtration

Unparalleled content identification technology uses a unique categorized content database (with over 20 million items) to ensure that only appropriate content is passed through to your network. Constantly assessed by human beings we are adding over 100,000 items a week.

Content Filtration

Whitelist/Blacklist

Controlled lists of 'safe or acceptable' email addresses and domains that can be configured on a personal/organisational level and are considered as senders of legitimate email.

Controlled lists of 'deny/block delivery' email addresses and domains that can be configured on a personal/organisational level and are considered as senders of spam or unsolicited email.

Whitelist/Blacklist

Keyword and Phrase Analysis

The entire email is combed for various phrases and words which when combined would in all probability indicate a spam type message e.g. 'Viagra', 'Low priced meds', 'save massively on software'.

Keyword & Phrase Analysis

On-Line Blocking Lists

Lists sourced from a variety of organisations and bodies that contain data, such as IP addresses, and information about known spam and phishing sources.

On-Line Blocking Lists

Telephone Support

All customers have access to our telephone support service. Open 9am-5pm Monday to Friday, our phone support staff will help with any queries you have. Visit our support pages for rmation.

Telephone Support

Email Support

Our email support is available 24hrs a day. For quickness, we recommend you raise an email ticket through the online helpdesk, but email support is available.

Email Support

Online Support

The online support facility allows you to raise a support ticket or search our extensive Frequently Asked Questions area containing answers to over 250 commonly asked questions.

Online Support

Hosted in UK Data Centres