Easily Upgrade

To the new Microsoft 365 packages

Whatever your business budget Microsoft 365 is the smart choice – low upfront costs and flexibility to add users such as new members of staff. Always have the latest version for you & your staff.
Exchange
If you require business class email then Microsoft 365 Basic and Standard packages are what you need, since both come with Hosted Exchange
Excel
A powerful tool to examine and visualize your data, providing you with in-depth information. Work with and share your data across multiple devices.
Outlook
Comprehensive communication tools with access to emails, calendar, contacts and to-do items. You can also use a mobile device to connect to your account.
Word
Create professional documents, easily share & work together. A comfortable screen-reading experience, viewable on mobile devices.
PowerPoint
Produce beautiful presentations that create an impact. Simple tools that enable you to put across your message with style to your audience.
OneNote
Your digital notebook to record your meeting notes, to-do lists, and help you keep track of your goals. All your notes, accessible anywhere you are.
Microsoft 365 Guide
What is Microsoft 365?
Get a clear overview of Microsoft 365. It only take a moment...
Microsoft 365

Affordable, Online Business Solutions for Small Businesses
Microsoft Office, anywhere, anytime
With Microsoft 365 cloud services, small businesses can benefit from not having to deploy file and e-mail servers or storage systems.
Best of all, the "anywhere, anytime" availability of these solutions, means pain-free collaboration among business partners and employees.
Access email share calendars and contacts
50GB mailboxes per user that can send messages up to 25MB in size. See each other's calendars and contacts, helping to view availability to set up meetings. Full spam & malware protection, which is always kept up to date.
Online meetings, Video conferencing
Easily arrange scheduled or ad hoc meetings – online you can meet wherever you are, including via video meetings. You and up to 250 people can meet and connect online, with screen sharing, audio and video, virtual whiteboards, polls, and shared notes.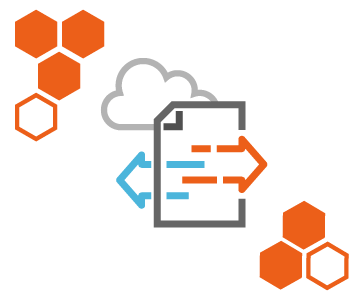 Share files online and store documents
With a massive 1TB storage space in the cloud you can store, backup, sync and share files easily – accessible from nearly any device. You can work on documents with teammates, share reports with business partners, or connect with customers.
Encourage teamwork with your company's private social network
With Microsoft 365's Yammer you can easily set up a private social network that helps your company stay connected, quickly bringing staff together to collaborate on files, planning projects and more.
Technical support
Microsoft 365 subscriptions will have 24/7 technical support, backed up by a global network of technical experts, that are ready to help you. Critical, service-impacting events comes with a 1 hour response time.
Straightforward IT management
It will be hassle-free managing your IT infrastructure with Microsoft 365. Your content will be securely stored in datacentres distributed worldwide, offering trusted, on-going backup and disaster recovery capabilities.
99.9% uptime service level agreement
With a financially backed SLA you will have added confidence that your services will be available when you need them.
Microsoft 365

Will change how you work and how companies consume IT
Work from anywhere, anytime
You will always have the most up-to-date versions of the files and tools you need to get things done. Office 365 will maximise the productivity of staff wherever they are (online or offline) and let them work on any device.
Bring everyone together
With Office 365 teams can come together, work together and keep each other informed. With access to business-class email, shared calendars, IM and web conferencing staff can come together in a secure environment.
Save money
With Office 365's simple pay as you go monthly subscription you will only pay for what you need. You no longer need to purchase servers and software, which helps reduce capital and administrative costs..
Always up to date
Thanks to cloud technology your Office 365 will always be the most up to date version – with tools & features all updated automatically. So you will always be working with the latest version of your favourite applications.
Reduce hardware costs
Office 365 can save businesses money by reducing the need for technology equipment and maintenance. For example, you don't need to worry about updating on-premises servers.
License per user
You pay a predictable, monthly cost based on your actual usage of the service and you always have the latest software updates. Each user can have access to business critical technology on 5 PCs/Macs and 5 mobile devices.
Scalable & Flexible
Office 365 is fully scalable to the needs of your business. Easily add or remove users depending on staff changes. Adding a new user is as simple as buying an additional license.
Pay only for what you use
Office 365 plans are cost effective and flexible, provided at a price you can afford, no matter what your organisation's size and requirements are.