Powerful Domain Name search tool
Domain Names
- search now
Top Tip: Register your domain names for up to ten years, lock the 2022/23 registry price in.
Domain Names from Easyspace
Search for a Domain Name using our search tool
Easyspace offer private domain names, websites and email services. We offer all the latest domain names at competitive prices.
Choose the right name for your project
Choose the domain name of your dreams get access to our excellent domain features.
Get Online today - its easy
We make it easy to get online and enhance your domain name with services such as email (including Microsoft Office 365) and Web Hosting.
What do you get with your Easyspace domain names?
Complete WHOIS Privacy
Easyspace Complete Domain Privacy stops your domain name registration details being made available to 3rd parties. Complete WHOIS Privacy is not available for every single type of domain name extension. It is most commonly used for .com's and .net's and comes free of charge with all domains in the UK family.
More information on Complete WHOIS Privacy
Free Web Forwarding
Already built your website on another domain and want to point a secondary domain toward it? No problem, simply use the Easyspace Web Forwarding to point your new domain name towards your existing domain name.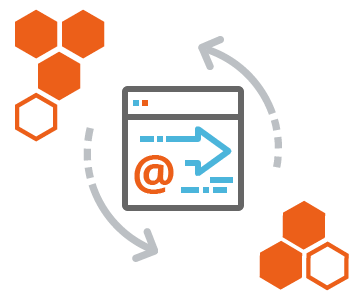 Free Email Forwarding + Free trial of EasyMail
If you already have your email setup on your main domain, or perhaps you want to use the likes of Gmail or Yahoo mail, Easyspace Email Forwarding allows you to send on everything to one convenient place.
Free Management Control Panel
The Easyspace Control Panel was engineered with simplicity and speed in mind, we only show you links to services that you have - we like to keep things tidy! You can carry out practically every change you can think of yourself - without needing to pick up the phone.
Full DNS Management
You get complete control of your domain with Easyspace, and that includes extensive DNS Management options - TTL options, adding A records or MX - or even a CNAME can all be done quickly and easily. We also have Bulk Management tools available, so if you need to update lots of domains at once, it can be done in seconds.
MX Record Control
Short for mail exchange record, an entry in a domain name database that identifies the mail server that is responsible for handling e-mails for that domain name. When more than one MX record is entered for any single domain name that is using more than one mail server, the MX record can be prioritized with a preference number that indicates the order in which the mail servers should be used. This enables the use of primary and backup mail servers.
Extensive Support Service
Easyspace Support is available 24 hours a day, 7 days a week, 365 days a year. Your online control panel contains a raft of pre written answers in our Knowledgebase, but if that doesn't quite cut it, you can Ask a Question at any time and a member of our team will get back to you as quickly as possible. In a rush? Just pickup the phone during our telephone support opening hours and someone will be on hand to help you out.
£75 of Google AdWords vouchers
Attract new customers and drive more targeted traffic to your website with £75 Google AdWords vouchers when you purchase a domain name from Easyspace.
UK Data centre infrastructure
Just like the elephant, we never forget our customers. Easyspace owns and manages 10 of its very own Data centres throughout the UK. With multiple Tier 1 transit providers, dual power supplies, best of breed Cisco technology and support for fibre and copper gigabit connections, your dedicated server will be housed in one of the most secure and resilient data centres in the UK.
Data centres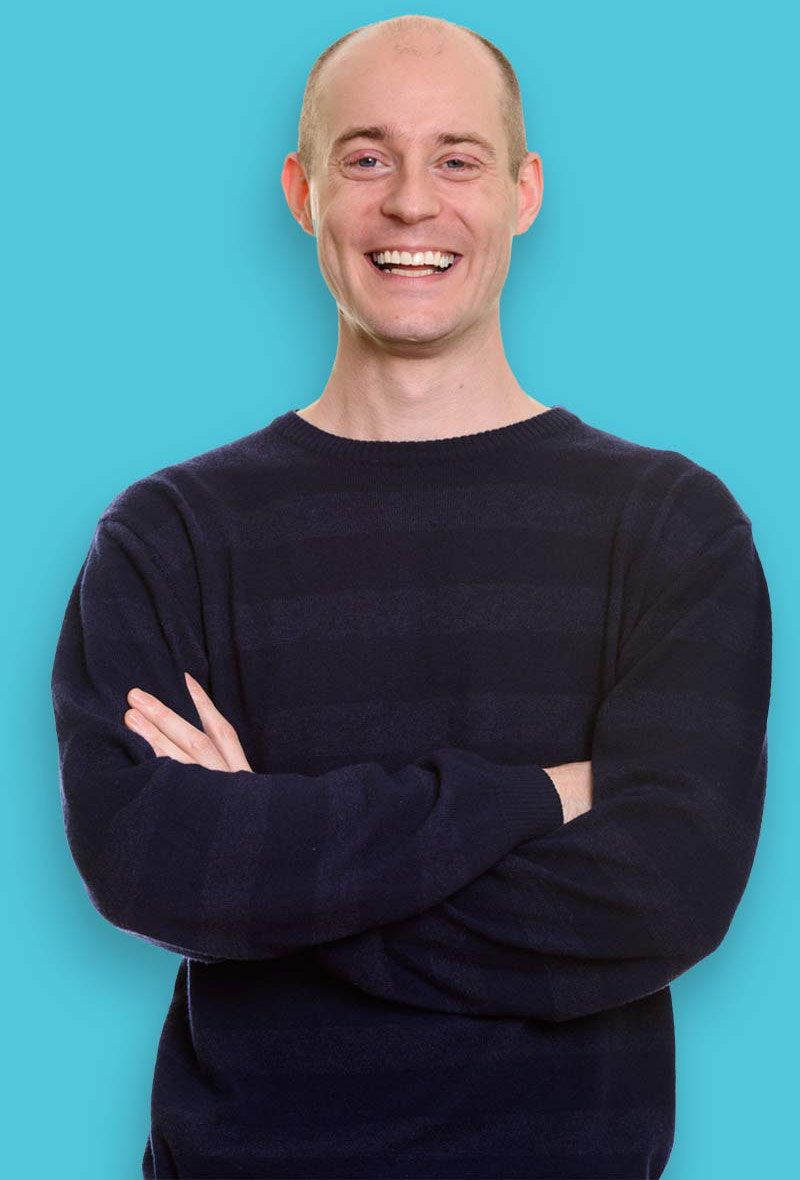 October 2016
Exceeded my expectations
I had a horrible time trying to get my domain and email accounts transferred to Easyspace because of the incompetence of my last provider. Anticipating all the usual infuriating experiences of trying to get hold of "support" and then being completely unable to understand a strong Indian accent etc etc, I was pleasantly surprised to find the support centre was in the UK, easily accessible by phone and email, completely understandable and very helpful. The guys sorted out my problems efficiently and quickly and helped me to set up one of my email accounts which was proving to be awkward. I have only been with Easyspace for a week thus far so cannot comment on their ongoing service: but, so far so good!
Physiosteo
Our promise

Low prices with UK support
Domain Extension:
COST

(EXCLUDING vat)

.COM
£12.79

for 1 year

.CO.UK
£8.15

for 1 year

.UK
£8.15

for 1 year

.NET
£14.49

for 1 year

.ORG
£15.99

for 1 year

.INFO
£18.99

for 1 year

.LONDON
£34.99

for 1 year

.BIZ
£19.99

for 1 year

.TEL
£19.99

for 2 years

.EU
£12.50

for 2 years

.SCOT
£34.99

for 1 year

.WALES
£14.99

for 1 year
Over 500 different domain extensions
Protect your registration details online with Domain Privacy for only £6.50 per domain per year. Get your website up and running with web hosting from as little as £3.84 per month.
Further Options?
At Easyspace we can register over 500 different country code domain extensions for you. For extensions that are not listed on our Price List, please contact our sales team who will be happy to help on 0370 755 5088.
Prices change according to the domain you choose.
What is the cost?
As you would expect, it's low. How many other key business tools costs less than £8.15 per year?
See our full price list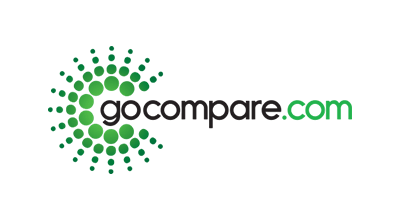 "We have a large number of domains that need to be managed to ensure safety and security at all times. Easyspace provide a managed service that provides us with this support."
GoCompare.com
Domain Name Questions

Useful domain name information
How do I register a domain name?

The first step is to search for one. We provide a very quick and simple domain name search engine here.

Find the domain name you want - the one that matches your idea or your identity, and follow our simple sign up process.

How do Domain Names Work?

A domain name is a 'friendly' name for a set of numbers called IP addresses. A system called DNS (Domain Name System) keeps track of which friendly name matches to which IP address.

A domain name makes it easier for users to find information online, send email and above all it can give you an identity, so that you're not just a set of numbers!

Do I really own a domain name?

As long as you keep renewing your domain name, then you will always have the ability to use the domain name. If you decide NOT to keep paying for it, then it will go on the open market, for other people to use.

How do I renew my domain name?

If your domain comes up for renewal you can renew it via the Easyspace control panel, you also have the option to select autorenew which safeguards customers valuable domain names and hosting packages.

What types of renewal does Easyspace offer?

Easypace offer both manual renewals and auto renew. Customers can choose to manually renew services via the control panel, Auto renew is selected by default, this can be easily changed in the Control Panel.

Can I renew over the phone?

Yes you can renew all services by calling our sales and renewals department on 0370 755 5088.

Can I renew online?

Yes you can manually renew your services from the "Packages >> Upcoming Renewals" section of the reseller control panel

Do you offer Auto Renewal services?

Yes, this can be managed via the "Packages >> All Packages" section of the Control Panel. Auto renewal is set to on by default.

How will I know if my domain needs to be renewed?

We will send you a renewal reminder 60 days prior to the renewal date of your domain name. We do offer an auto renew service and encourage customers to enable this feature in the control panel.
How can I assign different contacts or companies to a domain name?

This can be fully managed in the Control Panel. Simply select a domain to manage, then click on "Whois Contact Details...".

What are the different contacts relating to domain names?

There are 4 different contacts assigned to a domain name.


Registrant Contact – this is the organisation or person that owns the domain
Admin Contact – this is the person that deals with non-technical matters relating to the domain (legal matters, ownership changes etc).
Technical Contact – this is the person that deals with technical matters relating to your domain, usually the webmaster.
Billing Contact – this is the person that deals with billing issues on your account.

Do you offer full phone technical support?

Yes telephone support is available on 0370 755 5066 Monday – Friday 09:00 until 17:30, we do offer support via tickets 24x7

How can ensure my registration details are hidden?

You can opt in to our Domain Privacy service at signup or within the Easyspace control panel. This will hide the registration details from the WHOIS database.
What is DNS?

DNS (Domain Name System) can be described in simple terms as a telephone directory for your domain; it identifies how your domain name works and translates a range of numbers (IP addresses) into a human readable format.

How can I modify the DNS for a domain?

We offer full DNS control in the Control Panel.

How long does it take for DNS to update?

DNS should update instantly however it can take up to 24 hours to propagate over the internet. We do offer full TTL (Time To Live) control, which (once setup) can allow you to make changes within 1 hour.

What are Name servers?

Name servers identify where your DNS is located, in simple terms the database that controls your DNS.

How do I modify the name servers for my domain name?

Your nameservers can be updated via the Control Panel - simply select a domain name to manage, then click on "Nameserver Settings...".
My domain name is registered with another company can I transfer it to Easyspace?

Yes, you can transfer your domain to Easyspace from your control panel, free of charge.

How do I transfer .uk domains to Easyspace.com?

Contact your existing domain registration company and ask them to amend the IPS tag to EASYSPACE. Then simply raise a transfer in request from the control panel, or visit the Easyspace Domain transfer pages by clicking here.

How long will it take for a domain name the transfer to complete?

uk domain names can take 24 hours to come into our control once your existing domain registrar has updated the IPS tag.

Other domain names require you to unlock the domain name and request an authorisation code from your existing domain registrar. Easyspace will then send a transfer request. The transfer will take up to 7 days to complete after the transfer request has been approved with the authorisation code.

What is the Easyspace IPS-Tag?

The Easyspace IPS tag is EASYSPACE