.click - For businesses. For organisations. For everyone
Click. It's a call to action. It's a sound. It's a tiny motion that can generate significant results. For the typical Internet user, a click is one of the most common activities performed online.
A website address with .click tells site visitors they have reached a community interested in action and delivering results.
.click domain is great for...
Marketing agencies
Organizations
Individuals
Businesses
Charities
Retailers
£13.99 per year
.link - For the web. For connections. For everyone.
.link is the Internet's reputable resource centre for sites, directories, and authorities that provide users with fast and relevant access to the content or connections they seek. Ending your web address with the clear and simple .link makes your website more memorable and easy to find.
As the Internet grows, there will always be a need for broad, all-encompassing names like .link. This is the new, reliable online network where all ideas are welcome.
.link domain is great for...
Businesses
Job seekers
Media
Students & educators
Everyone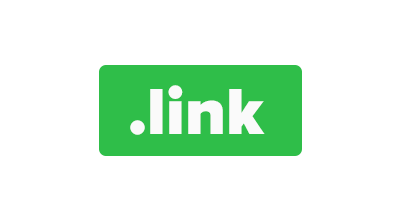 £24.98 per year