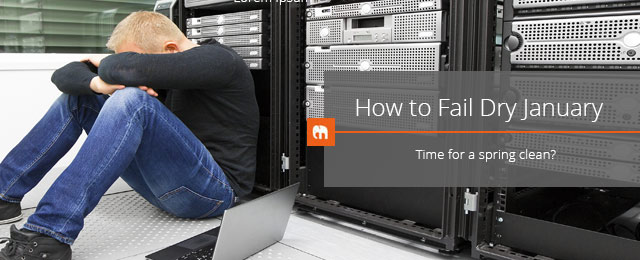 One thing that would drive us to fall off the wagon in January at Easyspace would be to find our servers have been compromised due to out-of-date software and patchier than patchy patching.
For those who self-manage your dedicated & cloud server security, this should be at the forefront of your mind. You know this though – right? right????
Question for you then…
When was the last time you patched or updated your Operating Systems, Software or checked your backups? Too afraid to answer? Not sure? Memory doesn't go back that far?
If you are too afraid to look – or in a river in Egypt (de nial) then reach out to our ever-present server team, who can help walk you through how to remedy a potential extreme lack of housekeeping – and talk you through the options to get this fixed, and of course keep this fixed.
We can manage this for you, but this is no hard sell – helping you is what we do daily.
By helping you keep your servers up to date, we help everyone else and gradually improve security across the estate.
If you would like to chat through the options or get some steer – contact our team on LiveChat – by Ticket (from your Control Panel) – or by contact form.
Find out more about our Server Management packages here.
Happy new year to you all.