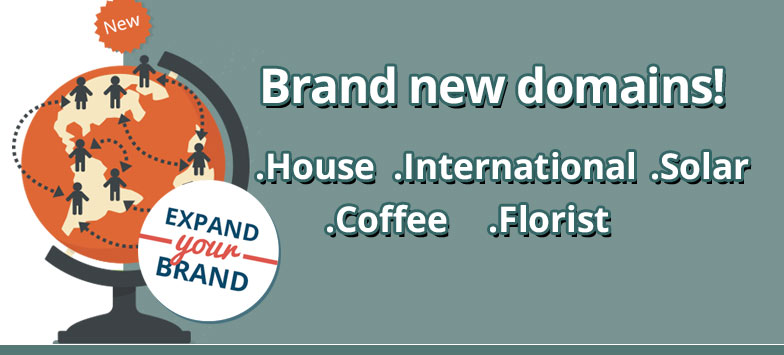 A bouquet of new generic Top-Level Domains (gTLDs) including .florist is available today from Easyspace
.florist, .coffee, .house, .international and .solar
All five gTLDs are available on a first come first served basis.
Sarah Haran, Managing Director of Easyspace, said: "This latest collection of generic Top-Level Domains gives small to medium sized businesses the chance to create a specific online identify while for bigger enterprises it's all about brand name protection. Florists, cafes, coffee companies, estate agents and businesses that install solar panels can all give themselves a better online identity by using these domain names."
To purchase the new gTLDs, and for find out more about the other gTLDs due to be released soon, visit the Easyspace domain name web portal https://www.easyspace.com/domain-names/new-gtlds
The portal has specific information for trademark holders.
You can also call 0370 755 5088