A webinar is a seminar conducted over the internet. Multiple people, at different locations can come together online to view the webinar. It allows real time communication e.g. via voice or video chat. For example, it can be a training event, lecture or presentation from any computer.
A webinar allows a speaker to share e.g. PowerPoint presentations, videos, web pages or other multimedia content with audiences that can be located anywhere. It's a live seminar but just based online.
The person watching a webinar can be sitting in front of their laptop and listening to the speaker/host present their slideshow or their video live.
Webinar vs Video
The main difference between a webinar and a regular video on a website for example, is that a webinar also allows the speaker to interact with an audience. The audience can ask the speaker (who is leading the webinar) questions in real-time through an instant messaging tool.
Webinars are an engaging way for you to provide information to numerous people, in numerous locations. While webinars can be used for training, webinar tools increasingly make it a very popular way to sell products & services.
Conversion Stats
Obviously it depends on the quality & size of your audience, however, one well known online marketer who holds regular webinars, reported sales conversion stats that are generated from his webinars of:
• For a $100 course or training or service or product, sales conversion is usually around 25% to 40% conversion.
• If it's a $500 course, it's usually around 12% to 18%
• If it's $1000 or above, it's 8% to 15% depending on the audience and the product and the offering.
Clearly you or your business can earn significant money from holding webinars – if planned correctly and you're able to attract a large enough audience.
With a webinar you get to speak in front of an audience, they get to understand who you, your company, your product/service is. Webinars are one of the closest things to actually being with a person in real life. They can hear you, see your content, so it is an opportunity for potential customers to get to know, like and trust you, which will make them more willing to be your fan or buy from you in the future.
Is it worthwhile?
Before attempting to arrange a webinar, you need to consider whether it's actually the right thing for you or your business. Webinars are not suited for everything. Consider your audience, your subject and the time required to communicate your message. Ideally a webinar should not last more than 90 minutes – any longer and people will start losing interest.
What type of people/businesses do Webinars?
Webinars can be popular for training purposes – whether it's a manager in one country training staff in another, or if you want to use it as a training tool for a new client. However, if you're interested in generating more sales, then webinars are popular for  promoting a product or service. They are particularly suited for online services such as:
• Web design services – you can show your audience examples or web design templates, control panels, how they could update their website, etc.
• Online education courses – you can demonstrate parts of the online course, show them examples of the online content, etc
• eBooks – you could talk about the ebook you're selling, show examples of the content and explain how owning can benefit people, etc
• Software services – for example, if you provided online accounting services via software you sell, you could demonstrate how people use it, and the benefits it has
How long should the Webinar be?
The ideal time for a webinar is 60-90 minutes. If it takes any longer to explain your products/service then you could split it into 2 or more webinars. However, if you're planning to sell a product/service then you should be able to condense your message into 60-90 minutes max. If you are not doing a training webinar, but are instead trying to encourage people to sign up for your product/service then you should be aiming to convert them, rather than explaining everything, including the kitchen sink.
If you decide to do a webinar then think about who will host it – will it be you or maybe yourself and someone else? Often it's easiest if just one person hosts the webinar.
Create & publicise a Registration Page
Once you decided that you are going to arrange a webinar, the first step to getting started is to set up a registration page. This is where people who want to attend your webinar can sign up. You could have a separate page on your website for this – or maybe even a form somewhere on your website e.g. side-bar. Make sure you publicise this webinar sign up page as much as possible as you will want your audience to be as big as possible.
You may want to create a Facebook Event or a LinkedIn Event to help publicise your webinar.
Capture emails and send invites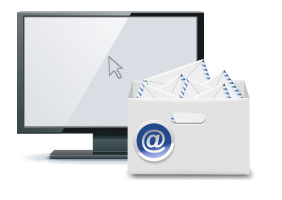 Having people sign up for your webinar is great, but you will want an effective way to communicate with them, so that as many of them as possible turn up to the webinar on time. Once they have submitted their email address for the webinar you will want to:
• Send them details of the webinar e.g. date, time
• Instructions on where & how to join the webinar
• Send a reminder email
• Send them a follow up email after the webinar
Popular email tools that will help you manage the emails of people who have signed up to the webinar are:
• Aweber
• Suite 26
Webinar Platform
To carry out your webinar you will need to have a platform from which people can e.g. view your slides, videos, images, and listen to you talk. There are numerous webinar platforms available – some are free up to a certain number of users, others charge. We advise you try different ones out before holding your webinar – many have free trials. While very similar, each can provide slightly different costs and features e.g. stats on number of people signed up, logged in, etc. Some set a cap on the number of participants allowed. It's also recommended you choose one that includes the ability to record your webinar.
Some popular webinar platforms are:
• Join.me
• AnyMeeting  (free version does not include recording)
• Adobe Connect for Individuals
Record Webinar
It is important that you record your webinar. Many webinar platforms allow you to make a recording, but some of the free ones don't. Some platforms will record your webinar, but only keep it available for download for a short period of time – so check this out before choosing which webinar platform to use. Whether your webinar platform can produce a recording for you or not, you should still make your own backup recording – just in case.
The reason you want to have a recording of your webinar is that you can make it available for those people who were unable to attend – which means you can benefit from your webinar for weeks or months to come. You will have made a lot of effort to produce your webinar, so its valuable content that you will want to re-use.
For example if you created a webinar in which you tried to sell your product/service, then you will want to follow up with those people who signed up to your webinar, but were for whatever reason unable to attend. Offering them the opportunity to watch a replay of the seminar will help generate additional sales for you. Without a recording you will potentially miss out on lots of sales.
So make sure that you make your own recording of your webinar – even if it's just as a backup for the recording your webinar platform offers. Making a recording is easy – you just need to capture what appears on your screen and the audio i.e. you talking from your webinar. Two of the most popular software packages for doing this is:
• Camtasia (for PC)
• ScreenFlow (for Mac)
Presentation Tools
You don't want people attending your webinar just to view a blank screen, so make sure you prepare a presentation for them to look at e.g. via Powerpoint, video clips, images, etc. Plan the content of what people will see when they're watching your webinar.
Tools you can use to create your content in could be:
• Google Docs (free)
• Keynote (Apples version of Powerpoint)
Webinar Stages
Prior to doing a webinar you should have a trial run – maybe practise with some friends so that you understand how the different systems, software, equipment, etc works.
When the time comes for you to actually do your webinar, it will generally consist of 5 stages:
1. Check/Warm up
It's advisable that you login to your webinar approx. 15 mins early (i.e. before the stated start time) because odds are some of your audience will arrive early – take this time to double check your equipment e.g. microphone, etc.
Frequently thank people for logging in, and confirm they're in the right place for your XYZ webinar. Recommend they have a notepad & pen ready to take notes. Repeat this every minute until the webinar officially starts (there could be new people logging in every minute or so – depending on how many people signed up to it). Remind people when the webinar will be starting. Whatever you do, don't stay silent for 15 minutes.
2. Have an introduction slide
Introduce yourself. If your audience doesn't know you then give them information about yourself, your experience, why you're able to talk about the subject – give them enough information to let them know why your credible to present the webinar content. Why should they listen to you? Let them know why you're worth listening to.
Don't just list a whole lot of facts & figures. Tell them a story – hook people and keep them captivated – mention your past accomplishments, people you've worked with, projects you've managed, etc. People enjoy listening to stories, not facts. Build your credibility.
3. Include an overview of the webinar
Mention the main topics you are going to cover and what they will learn. Take this opportunity to mention that at the end of the webinar they can purchase your product/service and possibly mention a incentive offer they can get – keep this brief though.
4. Content
This contains the bulk of your information that you want people to know about. Give as much value as you can – your best content. Provide really useful info, which they could apply straight away if they wanted. This should not be a sales pitch – give them useful content that they could actually go away and put into action. Make them think: "this is great info, and it's for free". Get them excited by it.
5. Close
Summarise what you told them in the webinar. Tell them that it was only a small percentage of the info you can offer them. Then – and this is the important point – tell them about your product/service that you have available today, that they can purchase, which will provide a lot more info and list how it can benefit them. Mention the number of happy customer you've had so far.
Tell them what you can offer them next – list the benefits if they were to purchase your product/service – list some bullet points. Offer your audience a Q&A. At the end of your webinar encourage your audience to visit your sales page, that you have created beforehand, so that when you've got them hooked you can quickly process their orders.
Follow up
Once your finished doing the webinar, your work is not over. You need to follow up with all of the people who originally signed up to it, otherwise you will miss out on potential sales.
For example, send follow up email to those who attended the webinar but didn't make a purchase – remind them of offer, ask if they have any feedback, questions, etc.
Email all the people who registered for the webinar but didn't turn up – send them a link to the recording of the webinar. Just make sure you cut the 15 minutes warm up stage at the start.
If you're unable to give them access to a recording of your webinar, still follow up with them – list reasons why they should purchase your product/serve, mention how they can benefit and what they'll get. Incentivise them into buying.
Don't send more than 3-4 follow up emails, otherwise you'll come across as spammy and as though you're desperate for a sale. You want them to benefit from your product/service, and 3-4 emails are sufficient to give them an opportunity to use your product/service.
Analyse results
Once you have completed your webinar and done your follow ups, over the next few days/weeks analyse your results. Then try making a few changes for your next webinar. Review any feedback your received.
For example, if you didn't get that many people signing up to your webinar then invest time into improving this. Experiment, try different things. Over time you will work out how to best attract your audience, what time is best to hold a webinar, what's the best price to offer.
Time for your Webinar?
We hope this guide was helpful for you, and has given you some tips to get you started arranging your first webinar. We advise that you do a trial run first – to a fake audience or some colleagues or even some friends & family. Start small and get to understand the systems involved. It may seem complicated at first, but quite quickly you'll be an expert.
If you've never taken part in a webinar before, then why don't you sign up top be an audience member for one. Easyspace runs webinars for people who are interested in setting up their own website? Click on the link below and then click on the "Get a Live Demonstration" button:
The more webinars you do, the more confident you will become, so don't give up. Webinars can really boost your business or organisations outreach. Many people find them a great way to generate more customers/leads – Good Luck!